First Christian Church
(Disciples

of Christ)
Online worship
To watch online worship for Sunday, August 30, 2020, click on this URL * * or copy it to your browser address line.
Like and subscribe in order to catch new uploads.
Love God, Love Each Other,
Love the World.
We are disciples of Christ, a movement of wholeness in a fragmented world. As part of the one body of Christ, we welcome all to the Lord's Table as God has welcomed us.
"As Tenants" --
Wilma Zalabak Matthew 21
OCT 11
"As Guests" --
Wilma Zalabak Matthew 21
OCT 18
"As Taxpayer" -- Wilma Zalabak Matthew 21
conversations bible study
Wednesdays, 6:30 p.m.
Request to be included on the email list to receive the Zoom link.
Next Meeting, September 30
Studying the Book of Daniel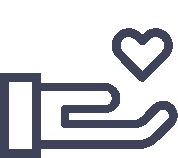 Ascribe to the Lord the glory due his name; bring an offering, and come before him. Worship the Lord in holy splendor!
Come

worship

with us every Sunday at 11 a.m.