First Christian Church
(Disciples

of Christ)
Online worship
To watch online worship for Sundays, click on this URL * *
or copy it to your browser address line.
Like and subscribe in order to catch new uploads.
Love God, Love Each Other,
Love the World.
We are disciples of Christ, a movement of wholeness in a fragmented world. As part of the one body of Christ, we welcome all to the Lord's Table as God has welcomed us.
"A House for All People" -- Sherwood Smith
Isaiah 56
aug30
"Who Can Be Saved? And How?" -- Wilma Zalabak
conversations bible study
Wednesdays, 6:30 p.m.
Request to be included on the email list to receive the Zoom link.
Next Meeting, September 2
Studying the Book of Isaiah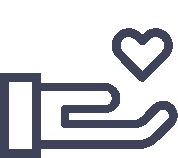 Ascribe to the Lord the glory due his name; bring an offering, and come before him. Worship the Lord in holy splendor!
Come

worship

with us every Sunday at 11 a.m.